By Jorge Leon
She has been sending Marki dvd's at least once a month for 19 years. And no one knows who she is... Perhaps there is a reason.
Marki says "God did not grace me with Giselle's body, and god did not grace everyone with amazing talent that is TV worthy"
So Marki breaks the DVD in half and throws it across the room, and says. "This is what I think of Tamara Henry!"
Marki later gets a call from her boyfriend while she is in the car. He wants her to go home. She tells him she is in the middle of a workday and she just can't go home. Marki feels really under appreciated by Tommy. She wishes he would realize what she does for the family. She feels he is not hearing her, and she feels a therapist would be the best thing for their relationship.
Marki visits one of her clients on the way back to the office. She stopped by Robin Antin's place. Robin Antin created the Pussy Cat Dolls. She catches Robin and a friend in the middle of a dance routine and Marki decides to join them.
She opens up to Robin about her relationship with Tommy.
Robin realizes that Marki is a sensitive woman underneath it all.
Marki needs to re-brand Robin. She needs her to stop dressing like she's in the Pussy Cat Dolls.
Robin agrees to a makeover, but with her own stylist. (I smell trouble)
Later that afternoon Marki and Tommy arrive at their Therapist appointment. Dr. Pat's method to improve their relationship is that they schedule time with each other. Tommy feels that the appointment was a big waste of time. Marki doesn't sound too thrilled with Dr. Pat's methods either.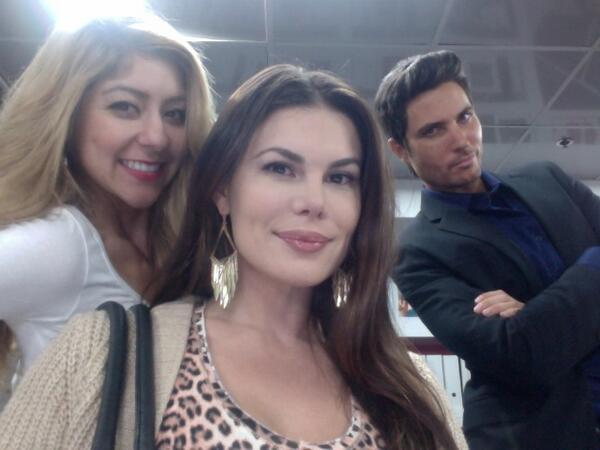 Back at the office Marki notices that Michelle seems a bit down. Michelle opens up about loosing a friend recently, and one thing that she learned from her friend was that money never sleeps, so she is at work like nothing happened. Marki talks to the staff about her mom passing, and she says you never really stop grieving when someone close to you passes.
Michelle has a premier of a movie she helped produced. Everyone is getting ready, for Michelle's big event. A little while after they get there, Marki calls and cancels. This totally ruins the mood of the event, and Angelica ends up leaving the show early. She confesses to Michelle the next day that she just didn't want to watch the film. She says the movie sounded cliché and leaves the room.
Jacobi and Marki meet Robin's stylist. They are a little nervous when they see all the clothes Juanita has on the rack. It's all the clothes that Robin already wears. They discuss the new look they want her to go for, and Marki states that they aren't trying to make her look conservative. They want Robin to look less Pussy Cat Dolls and more Victoria Beckham. Robin Antin puts on fabulous designer dress and Jacobi and Marki loved it. That was it. Their work was done.
Tamara Henry decides that it's a good idea to show up to the CMEG Office without an appointment, and she is ready to meet with Marki. Marki thinks it's a joke when Angelica informs her of this. She is ready to let Tamara know that she needs to be realistic about what her expectations are. Marki feels that her hopes of becoming the next Mary Hart are dead and gone. That ship has sailed, and no one has had the guts to tell her.
Do you feel Tamara Henry has what it takes to be the next Mary Hart?
(For those of you who don't remember who she is... she's the lady from Entertainment Tonight)